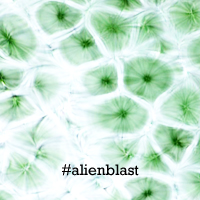 Thanks for your interest in writing for Crashdown!
Crashdown provides the latest news about the new projects of the former Roswell cast, crew and writers as well as everything else related to the show.
In the future, we would love to release more Roswell related posts and articles on Crashdown.
If you like to join us as a guest writer you are more than welcome.
You can write about whatever you'd like.
Speculate over where the Pod Squad would be now. Write about how you become a Roswellian. Was there a particular episode that caught your attention and drew you into the Alien Abyss? Do you relate to a certain character the most? How did Roswell impact your life? Did you meet your husband on a Roswell forum? Anything "Roswell" related is welcome!
For your first submission, please fill out the form below. If you are interested in contributing a guest post you can contact us via Facebook, too or just send us a mention on Twitter @crashdowncom, if you have some questions.
If you have ideas that you would like to share with us, please don't hesitate to contact us, too.
Full credit is always given.
Crashdown is completely unofficial and fan-run. We don't make any money with this fansite and we can't pay you. If you are interested in writing for the website, we offer you full credit for your entries.
Benefits To Guest Writers
– your entry will appear as lead story on Crashdown and will be shared via Twitter and Facebook
– three links at the end of your article e.g. your website/blog, Twitter or Facebook page
Optional:
– a short bio at the end of each article (with a picture or your personal avatar)
Please…
– … create original content.
– … credit all your sources.
– … mention the site, comment, post or tweet, if someone else gave you an idea.
The personal lives of the cast are off-limits, except engagement, baby news or public posts on social media.
We can't wait to hear from you!
Please send your entire post:
*Your e-mail will not be published.