State of Georgia: "The Mole" airs July 20
A brand new episode of ABC Family's "State of Georgia" is going to air on July 20, 2011 at 8:30/7:30c. In episode four, which is entitled "The Mole", Georgia grows suspicious when she can't find any information online about her new boyfriend. Please make sure to watch the trailer. In addition, a sneak peek is available here.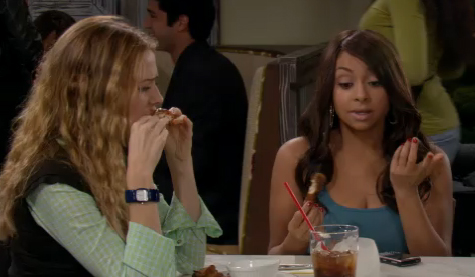 Loretta Devine, who stars as Aunt Honey on the show, recently received an Emmy nod. The actress is nominated for "Outstanding Guest Actress" for her performance as Adele Webber on ABC's "Grey's Anatomy". Congratulations!
State of Georgia Blog:
[…] After hearing about the nomination, Loretta's State of Georgia co-star Majandra Delfino (Jo) tweeted her excitement: "So excited for Miss #LorettaDevine on her Emmy nomination for Grey's Anatomy!!! A toast in her honor. A coffee toast – it's 11AM…"
In addition, Raven-Symoné has been nominated for a "Teen Choice Award". Fans ages 13-19 can vote once each day per category for their favorite Teen Choice 2011 nominees at www.teenchoiceawards.com. Please show your support. The winners will be announced on Sunday, August 7th.
Related News:
Don't miss State of Georgia + "A little taste …", July 13, 2011
Teen Choice Awards Nomination: "Life As We Know It", June 29th, 2011