Extended synopsis: "Love and Other Troubles" with Emilie de Ravin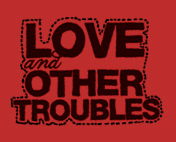 As previously reported, Emilie de Ravin is currently in Finland. She stars in the almost romantic comedy "Love and Other Troubles" which is a Bronson Club production.
You can find some further information on the story of the film on: www.bronsonclub.com/LAOT/.
Ville (25) is a former child star who has never beaten his dad in wrestling. He now leads a routine life in a small Finnish town giving guitar lessons to kids.

His life, which usually works like clockwork, is shaken when his father, a washed-up rock star and an impulsive bohemian, shows up on his doorstep and announces that he needs a place to stay for a few days – or weeks. Ville does not know how to say no.

But the worst shock comes when one night, his dad comes home with a girl about Ville's age. It's Sara, a funny and quirky American student who teaches country line dancing at the local activity center. After he and Sara become friends, and he realises that he is attracted to her, the awkward love triangle is ready. A few pony rides, line dancing face-offs and wrestling matches later Ville learns that he can be just as impulsive as his father.
"Love and Other Troubles" is the first feature film by the award winning short-film director Samuli Valkama. Besides the extended synopsis and info on the project, you can watch his short-film "Feelings and Stuff" on the website.
Check it out here.
Related News:
Emilie de Ravin stars in the Finnish Production "Love and Other Troubles", July 17, 2011
Emilie supports the Catalyst Foundation, June 19th, 2011