"Revenge" – New Episode tonight: Treachery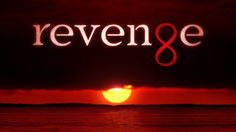 An all new "Revenge" episode airs tonight. ABC reveals the following about "Treachery":
Treachery | Nov 16 10/9c
Emily's plot further unravels, and Victoria's unstable relationship with her family grows increasingly more tense when an unwanted pawn in Emily's game heads to the Hamptons with questionable intentions.
If you are behind on "Revenge" you can catch up on past episodes on ABC.com and be sure to tune in tonight at 10 PM.
The show is nominated for a People's Choice Award in the category "Best New TV Drama". Make sure to support the show and vote!
Related News:
People's Choice Awards 2012 – Support "Revenge", November 15th, 2011
Tyler Shields – Photo Shooting with the"Revenge" Cast, November 9th, 2011
"Revenge" – Katherine Heigl and Melinda Metz's new favorite show, October 26th, 2011
Revenge Cast Supports "Ford Strides For Breast Cancer", October 17th, 2011
"Revenge" – ABC Orders Full Season, October 14th, 2011