AU – Foxtel airs "The Other Side of the Tracks"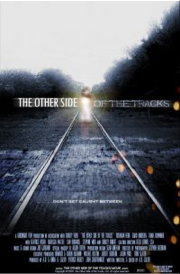 Thanks to Monique for this:
The Other Side of The Tracks is airing on Wed 7th Dec at 12.25pm on Foxtel for any aussie fans out there!
Brendan Fehr, Chad Lindberg and Tania Raymonde are starring in this romantic ghost story. The film is also known as "The Haunting of Amelia".
Find out more about the movie:
www.goodnightfilm.com/theothersideofthetracks/
www.facebook.com/pages/The-Other-Side-of-the-Tracks/
http://www.myspace.com/theothersideofthetracks
---
Submit 'global' news and tv dates. Read more: Roswell around the world …