"13 Eerie" – CTV News Clip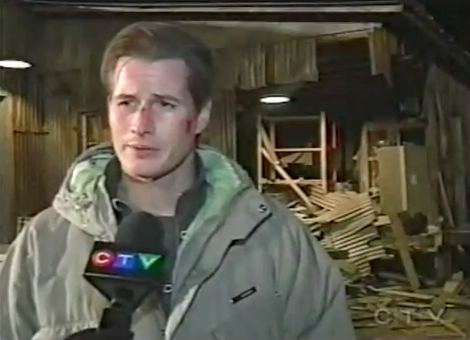 Back in October 2011, CTV visited the set of the zombie flick "13 Eerie" which was shoot in Moose Jaw's old animal park.
CTV spoke with executive producer Roger Christian, Kevin Dewalt (co-producer) and Lowell Dean the director of the movie. In addition, a short interview with Brendan Fehr is included in this exclusive sneak peek.
Six ambitious forensic undergrads are pitted against one another on a scientific expedition to a remote island, vying to win an esteemed trainee position with the FBI. Unbeknownst to everyone, the site was formally used as an illegal biological testing grounds for life-term criminals who were left for dead. Behind the mission is Professor Tomkins, who together with FBI agent Veneziano have devised a series of experiments to test the would-be agents to their limits. Three mutilated cadavers taken from the medical labs have been planted around the island in a reconstructive test which the undergrads will be assigned tasks in order to discover what may have caused the fatal injuries.

Even before the undergrads have started their experiments, the zombie criminal convicts are systematically hunting them down and what started as a fight for an esteemed career in the FBI is now a fight for their very lives.
The film is expected to be released next Halloween.
Related News:
BTS Pictures from Brendan's Latest Projects, March 4th, 2012
"13 Eerie" Trailer – Brendan Fehr, February 24th, 2012
"13 Eerie" Producer talks about the Movie Location, October 21st, 2011
Article: Brendan Fehr on discovering the undead, October 21st, 2011