"Kyle and Jackie O" – Nick Wechsler Interview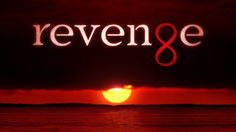 Nick Wechsler recently called into Australia's #1 radio show "Kyle and Jackie O".
Take a listen to the full interview here:
AUDIO: WHICH REVENGE STARS ARE HOOKING UP!?
"Revenge" premiered in Australia in February 2012 and the season one finale will air pretty soon.
In Australia, "Revenge" airs Mondays at 8.30pm on Channel Seven.
Related News:
"Revenge" – New Time Slot, May 25th, 2012
Will Link & Sean David Podcast with Nick Wechsler, May 14th, 2012
Nick Wechsler – Cameo in Music Video, April 12th, 2012
AU – "Revenge" Premieres on Seven, February 10th, 2012