"Air Force One Is Down" Clip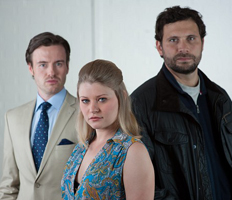 The first poster and several promotional stills for the upcoming mini-series "Air Force One Is Down" with Emilie de Ravin, Jacob Cedertun, Jamie King and Jeremy Sisto have been released recently. Now, the official website of the production company added a clip with some first scenes and interviews with the cast and director.
We still don't know which network will air "Air Force One Is Down", but according to IMDb the series is listed for a release on September 18th, 2012 in the US.
Watch the video on sonarent.com/titles/air-force-one-is-down
Related News:
"Air Force One Is Down" Poster and Stills, July 27th, 2012
New Project For Emilie – "Air Force One Is Down", May 9th, 2012