ION Television Airs "A Christmas Kiss"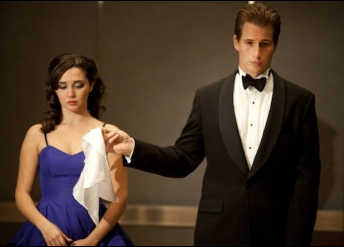 Last year, the holiday movie "A Christmas Kiss" premiered on ION Television.
The film with Brendan Fehr, Elisabeth Röhm and Laura Breckenridge is going to air again during their holiday schedule 2012:
Monday, December 24 2012 at 11|10c PM
Tuesday, December 25 2012 at 9|8c PM
"A Christmas Kiss" is about an interior design assistant who shares a magical kiss in an elevator with a handsome stranger.
The trailer, a short synopsis and some movie stills are available on the ION website: A Christmas Kiss
The DVD was released on October 16, 2012 in the US and Canada. The movie is also available in France and Germany:
Amazon.com | ca | fr | de
Thanks Tammy!
Related News:
"After Hours" – Cast Photo, December 2nd, 2012
"Silent Night" Hits Selected Theaters, November 30th, 2012