TVLine Interview with Emilie de Ravin – OUAT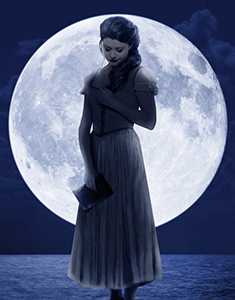 Emilie de Ravin spoke with TVLine about what's to come….
[…] TVLine invited the Aussie beauty to preview what's to come, assess Belle's wardrobe and also ponder the thought of (gasp!) live-tweeting a Lost episode.

TVLINE | I know you were shooting very late last night, so I wanted to thank you up front for your time. It's just that the readers have been clamoring for more Belle goodness, more Emilie goodness….
I know, I've been flattered! It's very sweet. I think that stemmed from the Neverland arc, which obviously she couldn't be involved in. So now it's nice to be back with the group.

TVLINE | Was that different for you, being largely separated for everyone else in Season 3A?
Well, yeah! And I wasn't even really playing myself. I mean, I was, to an extent, but also — and this is just […]
Please make sure to read the full interview here:
Once Upon a Time's Emilie de Ravin Talks Belle's Big Adventure — and Reunion With Rumple?
Tune into the brand new episode "Quiet Minds" tonight at 8/7c on ABC.
Related News:
Two-Hour Finale For "Once Upon a Time", March 22nd, 2014