Holiday Movies With The Roswell Cast – 2014
The countdown to Christmas has started.
You can grab out your Roswell DVDs and watch the great Roswell Christmas episodes. In addition, the former Roswell cast starred in several holiday movies that will definitely get you into the spirit of the season. For all of you, who prefer a scary horror christmas flick. There are two listed, as well.
"Kristin's Christmas Past" (previously known as "Last Chance Holiday") with Shiri Appleby was released on DVD on November 4th, 2014 as a Lifetime Holiday Triple Feature along with the movies "A Country Christmas Story" and "The Twelve Trees of Christmas".
Lifetime is going to air the film on December 7th at 1 PM, which happens to be Shiri's birthday, as well and ION will repeat "A Christmas Kiss" with Brendan Fehr on December 13th, 2014.
Kristin's Christmas Past (2013) – Shiri Appleby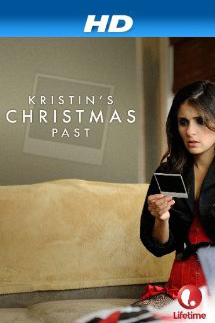 About:
A smart, sassy, 34-year-old woman (Shiri Appleby) who is estranged from her family goes to sleep alone on Christmas Eve and wakes up Christmas morning seventeen years into her past to relive the worst Christmas of her life. But this time she is able to go back and change not only her imperfect past, but her also her less than perfect future.
Starring:
Shiri Appleby, Will Kemp, Hannah Marks, Elizabeth Mitchell and A.J. Langer
Download, rent or buy "Kristin's Christmas Past":
Amazon Instant Video | iTunes | Lifetime Holiday Triple
Upcoming Airdates on Lifetime:
Sun Dec 7 at 1 PM (Please check mylifetime.com for updates!)
All American Christmas Carol (2013) – Shiri Appleby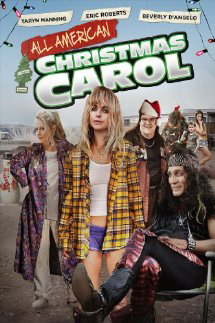 About:
Self-centered, unemployed good ol' gal Cindy (Taryn Manning) has been popping out kids by different daddies since she was knee high to a grasshopper, but she's more interested in buying lottery tickets and doing what's best for herself than parenting. The only thing in Cindy's fridge is Cheese Doodle, which also happens to be her youngest son's name. With her reckless ways and loose legs, it's no surprise she's about to lose her kids. But when three unlikely ghosts set out to show Cindy the error of her white-trashy ways, she begins to realize she'd better reform or else…
Starring:
Taryn Manning, Wendi McLendon-Covey, Beverly D'Angelo, Eddie Jemison, Meat Loaf, Eric Roberts and Shiri Appleby,
Download "All American Christmas Carol" or buy the DVD:
Amazon Instant Video | iTunes | Amazon.com
Silent Night (2012) – Brendan Fehr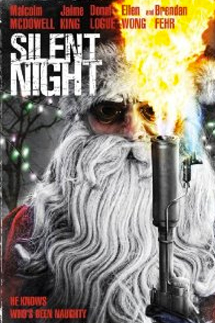 About:
Silent Night is the story of a local police department's search for the killer Santa Claus terrorizing their remote Midwestern town on Christmas Eve. McDowell plays Sheriff Cooper, a small-town hero ready for some big-time action. Film is a loose remake of the controversial 1984 horror sensation Silent Night, Deadly Night, which went on to spawn four sequels.
Starring:
Malcolm McDowell, Jaime King, Donal Logue, Lisa Marie, Brendan Fehr and Ellen Wong
Buy the DVD or Blu-ray:
DVD: Amazon.com | ca | de
Blu-ray + DVD Combo Pack: Amazon.com | ca
A Christmas Kiss (2011) – Brendan Fehr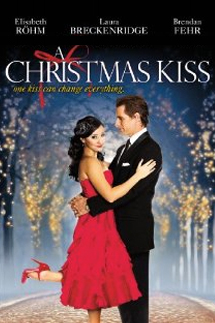 About:
Priscilla Hall is a tough woman to work for, but her long suffering assistant Wendy is convinced that someday all the hard work will pay off. Unfortunately, Wendy's dreams of impressing her boss get complicated when she realizes that the mysterious man she kissed in a falling elevator is Priscilla's boyfriend.
Starring:
Elisabeth Röhm, Laura Breckenridge, Brendan Fehr
Buy the DVD:
Amazon.com | ca | fr | de
Buy or rent "A Christmas Kiss":
Amazon Instant Video
Upcoming Airdates:
ION airs "A Christmas Kiss" on the following dates:
Sat, Dec 13, 7|6c
Sat, Dec 20, 5|4c
Sun, Dec 21, 3|2c
Wed, Dec 24, 11|10c
Please visit iontelevision.com for more information and updates.
New Years Eve (2011) – Katherine Heigl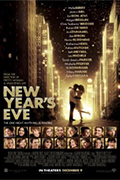 About: The lives of several couples and singles in New York intertwine over the course of New Year's Eve.
Starring: Sarah Jessica Parker, Jessica Biel, Ashton Kutcher, Katherine Heigl, Michelle Pfeiffer, Robert De Niro and many more
Buy the DVD:
Amazon.com | ca | de
Buy or rent:
Amazon Instant Video
Santa's Slay (2005) – Emilie de Ravin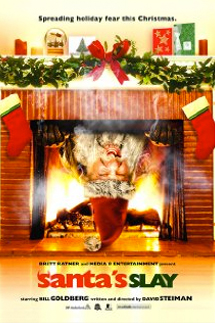 About:
Santa Claus is actually a demon who lost a bet with an Angel, so he becomes the giver of toys and happiness. But when the bet is off, he returns to his evil ways.
Starring:
Bill Goldberg, Douglas Smith, Emilie de Ravin, Robert Culp and Dave Thomas
Buy the DVD:
Amazon.com | de | fr
Buy or rent "Santa's Slay":
Amazon Instant Video