Scott Wolf and Brendan Fehr To Host The LA Golf Classic
The 6th Annual Los Angeles Golf Classic will be hosted by the Night Shift's Scott Wolf and Brendan Fehr on June 8, 2015 in Burbank, CA. "So happy to be given the opportunity to help raise awareness and a little money for a great cause with my pal Scott Wolf." Brendan Fehr wrote on his official Facebook page and shared the official advert of the upcoming LA Golf Classic event.
The SAG Foundation announced via Facebook: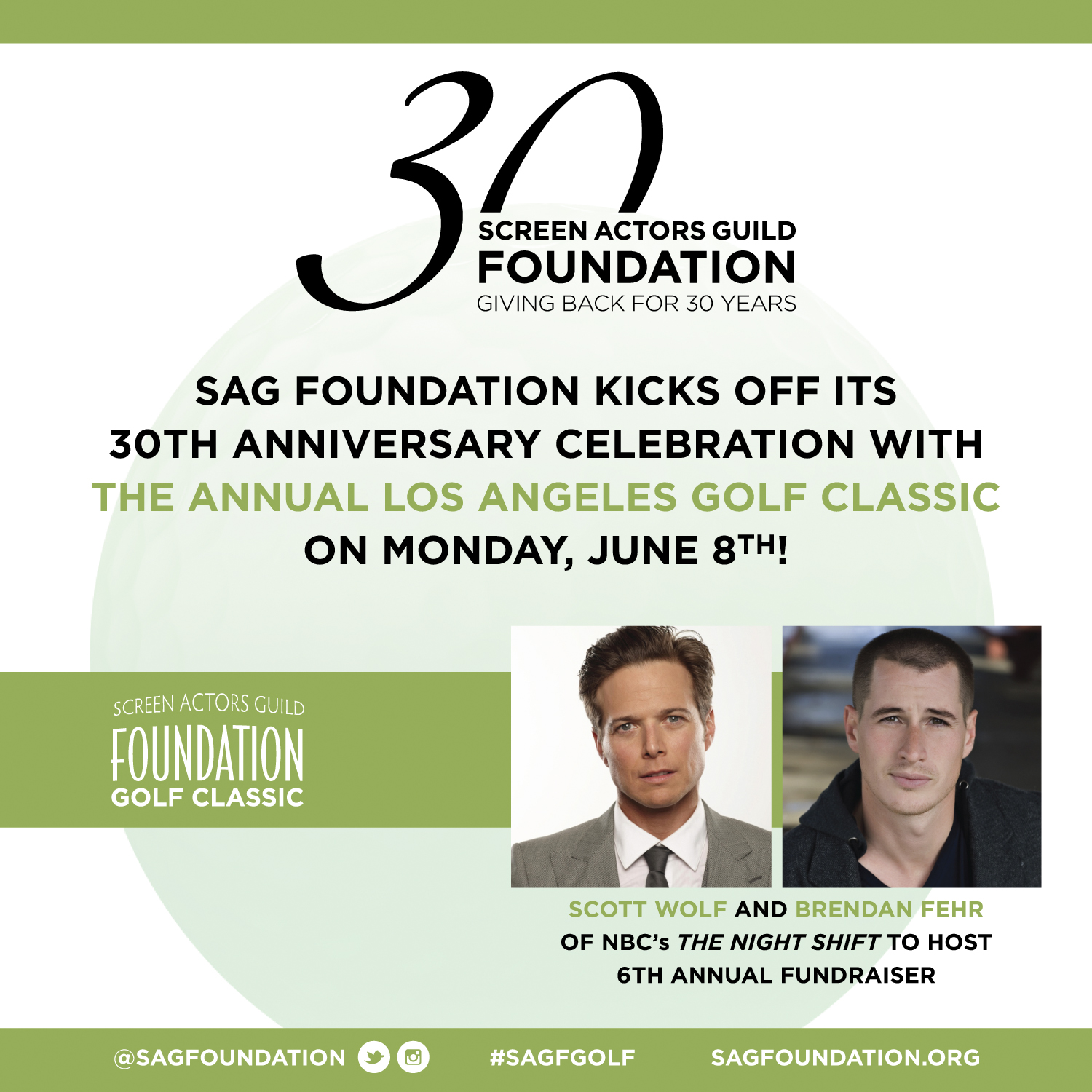 We're celebrating 30 years of the SAG Foundation with Scott Wolf and Brendan Fehr of NBC's THE NIGHT SHIFT as hosts of this year's LA Golf Classic on Monday, June 8!

We'll be teeing off to raise vital funds for our assistance programs. Since 1985, the SAG Foundation has given more than $17 million in financial and medical assistance to SAG-AFTRA members and their families in times of urgent need.
"As actors, we are acutely aware of how vulnerable all performers are in this tumultuous business. And when crises do arise, the SAG Foundation is there to provide the necessary help with its Catastrophic Health Fund and Emergency Assistance Programs. This year, we are proud to host the L.A. Golf Classic and support the Foundation and its programs that have stood by our fellow performers for thirty years," said Wolf and Fehr. "Raising awareness and money for such a great cause by playing a game we love is definitely a 'win-win.'"
Wolf and Fehr will be joined by nearly 60 celebrity players and SAG Foundation supporters, including Andy Garcia, Dennis Haysbert, Joe Pesci, Michael Peña, Sam Page, Jeffrey Donovan, Gabriel Aubry, Gregory Harrison, James Remar, David Leisure, Debbie Dunning, Eric Close, Kurt Fuller, Mark Moses, and more.
Please visit sagfoundation.org/ for more information.