LAOT: First On Set Picture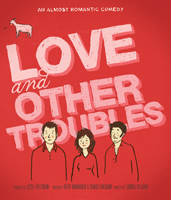 Filming of Emilie de Ravin's new project "Love and Other Troubles" started on July 19, 2011 in Turku, Finland.
Emilie plays Sara, a funny and quirky American student who teaches country line-dancing at the local activity center. The Finnish website Ilta Sanomat, published a first on set picture which shows the actress with director Samuli Valkama and her co-star Jussi Nikkilä on the first day of filming.
Take a look at the photograph by visiting Ilta Sanomat, one of Finland's largest tabloid.
For news and updates about Emilie de Ravin's career, please take a look at this Blogspot as well, which is dedicated to the Australian actress.
Related News:
Extended synopsis: "LAOT" with Emilie de Ravin, July 20th, 2011
Emilie de Ravin stars in the Finnish Production "LAOT", July 17, 2011
Emilie supports the Catalyst Foundation, June 19th, 2011