Good Day LA Interview with Emilie de Ravin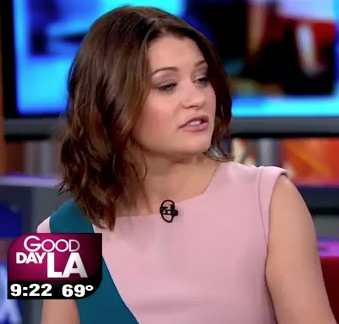 The second season of "Once Upon a Time" premiered on September 30th, 2012 on ABC. Emilie de Ravin is now a series regular and she visited FOX's "Good Day LA" on September 28th, 2012 in order to promote the show.
Please make sure to watch the interview on www.myfoxla.com.
The official ABC website, abc.go.com/shows/once-upon-a-time, features several "Once 101 Videos". Check them out, if you want to learn the essentials of Once Upon a Time's first season.
Related News:
"Taste The Magic" & "Taste The Vengeance", September 11th, 2012
"Air Force One Is Down" Clip, August 6th, 2012