"Silent Night" Hits Selected Theaters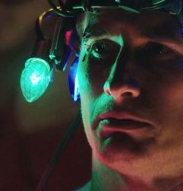 The loose remake of the horror classic "Silent Night" hits selected theaters today (November 30th). According to Bloodydisgusting.com the movie will play at the following theaters:
Baltimore: Owings Mills – AMC Owings Mills 17
Chicago: South Barrington – AMC 30
Dallas: Grapevine – AMC Grapevine Mills 30
Detroit: Sterling Heights – AMC Forum 30
Houston: AMC Gulf Pointe 30
Los Angeles: Van Nuys – Regency Plant 16 & Orange County – AMC Orange 30
Orlando: AMC Downtown Disney 24
New York: Manhattan – AMC Empire 25
Philadelphia: Bensalem – AMC Neshaminy 24
Phoenix: AMC Arizona Center 34
Please check out the full article here and find out how you can win a prize pack with "Silent Night" on Blu-ray/DVD and "Silent Night, Deadly Night 1 & 2" on DVD.
The movie with Malcolm McDowell, Jaime King, Donal Logue, Lisa Marie and Brendan Fehr will be released on December 4, 2012 on DVD. In addition, fans can buy the Blu-ray + DVD Combo Pack.
DVD: Amazon.com | ca
Blu-ray + DVD Combo Pack: Amazon.com | ca
Related News:
Brendan Fehr Joins NBC Pilot "After Hours", November 9th, 2012
"Stranded" – Picked Up for U.S. Release, November 3rd, 2012
"Silent Night" Hits Selected Theaters Nov. 30th, October 24th, 2012