#BelleIsBack – Emilie Will Be Live Tweeting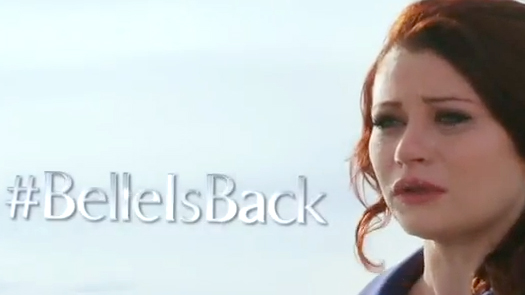 Tonight, Belle is back on "Once Upon a Time".
Emilie de Ravin just announced that she will be live tweeting tonight. "New #OnceUponATime tonight #ONCERS ! I'll be live tweeting west coast 8pm hope u can join me! #BelleIsBack"
Watch the trailer for "Dark Hollow" below and make sure to talk with Emilie about tonight's new episode.
Mr. Gold and Regina are going to send Ariel back to Storybrooke with an item that will allow Belle to locate a hidden artifact that could help take down Pan. But unbeknownst to them, two men have broken into the town with the intent to stop them at all costs. Meanwhile, Emma, Neal ,and Hook will attempt to find Dark Hollow, where Peter Pan's shadow dwells, in order to capture it. Mary Margaret will be upset with David for keeping his poisoning a secret from her.
Related News:
Emilie de Ravin Reached 100k Twitter Followers!, September 10th, 2013