"House Bunny" Reunion on CBS' "Mom"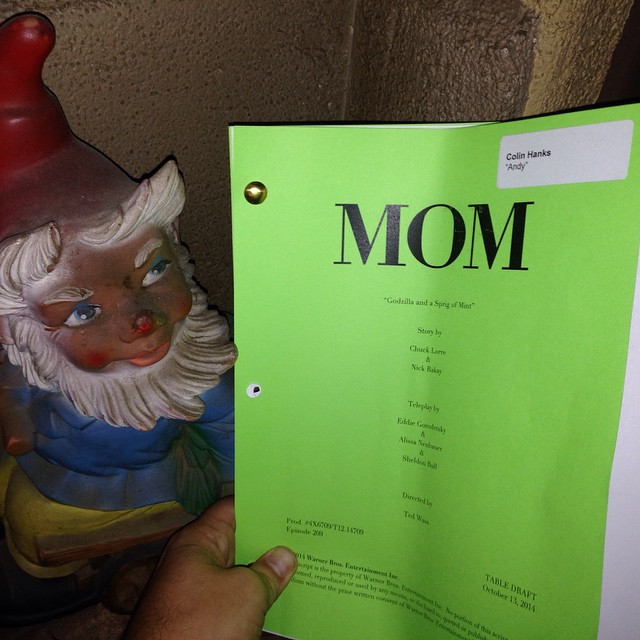 A little "House Bunny" reunion will happen. EW reports that Colin Hanks will guest star on an upcoming episode of CBS' "Mom". The episode of the second season is going to air in 2015. After the news broke, Colin posted a photo of the script via Instagram. He wrote "Now that the cat is out of the bag I can confirm a little House Bunny reunion." Colin Hanks and Anna Faris starred in the comedy in 2008.
The second season of "Mom" is going to premiere Thursday, October 30 at 8.30 PM on CBS.
Find out more about Colin's role by reading the full article on EW:
Beverly D'Angelo and Colin Hanks to guest star on 'Mom'
Photo by Colin Hanks | Instagram