Martin Starr In The Latest "Life In Pieces" Episode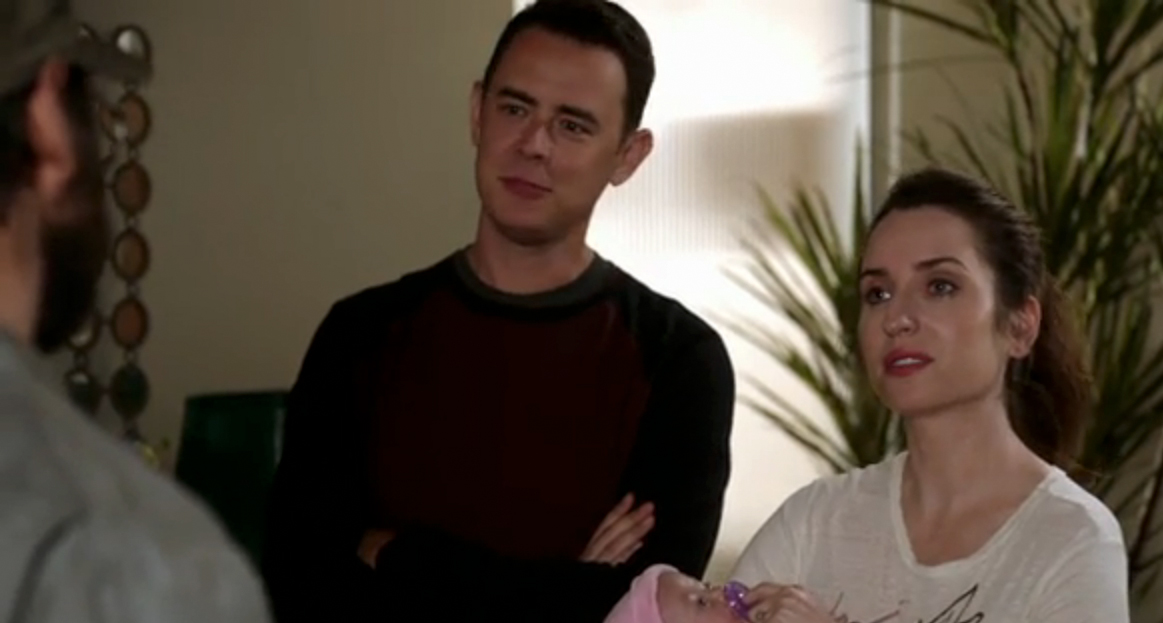 If we must cry, let them be tears of laughter. The latest episode of "Life In Pieces" featured a former "Roswell" guest star and it was hilarious! Martin Starr played Oscar an animal patrol and pest removal guy in the fifth episode "Babe Secret Phone Germs".
"I got nine kids… all boys and girls." – Oscar (Martin Starr)
Don't worry, if you didn't recognized him. Starr was nearly unrecognizable wearing a scruffy beard and a craftsman uniform.
In the last story of this episode, Jen (Zoe Lister-Jones) and Greg (Colin Hanks) vow not to become germaphobes. They call Oscar (who is covered in dirt) to take care of their skunk problem.
Read a recap here and check out all five episodes via the official CBS website. "The Big Bang Theory" and "Life in Pieces" move to Thursdays starting November 5th, 2015.
On Monday October 26th, 2015 the pilot of "Supergirl" airs in the "Life In Pieces" time slot.
Martin Starr is currently starring in HBO's "Silicon Valley". The show will be back with its third season in April 2016.
That's the one and only @MartinStarr playing with us on #LifeInPieces

— Colin Hanks (@ColinHanks) October 20, 2015
Monday's episode of #LifeInPieces has a @KenMarino and @MartinStarr kinda sorta #partydown_starz reunion. Sorta. But mostly not really.

— Justin Adler (@Justin_Adler) October 17, 2015
"I got nine kids…all boys and girls" -Oscar #LifeInPieces @MartinStarr pic.twitter.com/HVvPZ0LYDk

— Life In Pieces (@LifeInPiecesCBS) October 20, 2015
YES!!!! How lucky are we?! @MartinStarr #LifeInPieces https://t.co/l68bWduEHK

— Angelique Cabral (@AngeliqueCabral) October 20, 2015