Royal Pains: "An Apple a Day" premieres Aug. 3 (Julie Benz)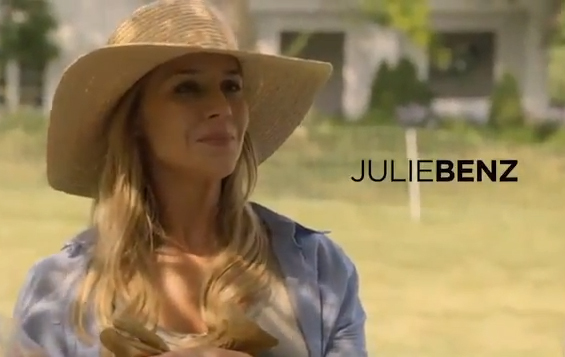 On August 3rd, 2011 Julie Benz guest stars on USA's "Royal Pains".
Some weeks ago, Shiri Appleby was a guest on show. Just like her former Roswell co-star, Julie is going to need medical help from the Hampton's hottest concierge doctor.
Julie plays Elyse whose daughter calls Dr. Hank because her mother has a nasty wound that won't heal after an accident on the family farm. The episode "An Apple a Day" premieres Wednesday, August 3rd at 9/8c.
Related News:
"Royal Pains" – TV Dates, July 4th, 2011
Julie Benz guest stars on "Royal Pains", June 9th, 2011
"A Gifted Man" premieres on Sept. 23 on CBS, July 8th, 2011
Julie Benz is getting married!, June 28th, 2011