"Revenge" Men – Interview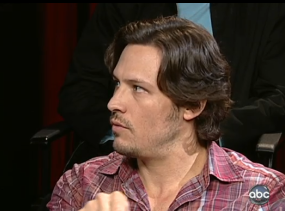 Yesterday, the men of "Revenge" answered fan questions. The Q&A session was hosted by Maggie Furlon from AOL TV and featured Gabriel Mann, Nick Wechsler, Josh Bowman and Connor Paolo.
Visit the official Facebook page, watch the video and get in the mood for more "Revenge". Tonight, a brand new episode airs on ABC. You don't want to miss this one.
Trust- WEDNESDAY SEPT 28 10|9c

Emily gets to work on her next target, a former family friend who testified against her father; Victoria tries to find more information on Emily.
Official website: abc.go.com/shows/revenge