Save the Date: "Dating Rules" Premieres January 9th, 2012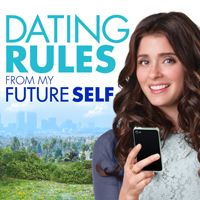 The web-series "Dating Rules From My Future Self" with Shiri Appleby is going to premiere on January 9th, 2012. "Dating Rules" tells the story of Lucy Lambert, played by Shiri, who is looking for love with the help of her two best friends and secret texts from her future self.
"Love is just a text away."
The cast includes Mircea Monroe, Alison Becker, Bryce Johnson, Taylor Kinney, Martin Starr and Brianna Brown.
Starting on January 9th, 2012 you can watch new episodes every Monday, Wednesday, and Friday at www.facebook.com/DatingRules or subscribe to the YouTube Channel Dating Rules.
Don't forget to follow the show on Twitter too @DatingRulesShow.