First Look at Jason Behr in "Breakout Kings"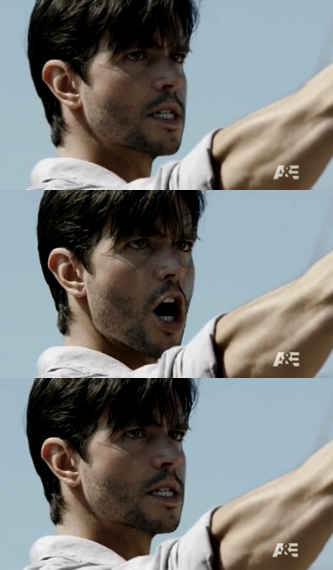 A new "Breakout Kings" preview trailer has been released on the official Facebook page Breakout Kings on A&E. Watch the video here.
"Hunting fugitives is like a game of Russian Roulette – you never know when your number is up."
The video features behind the scenes footage, snippets from the show and actor clips. In addition, executive producers Nick Santora and Matt Olmstead talk about the new season which is going to premiere in March 2012. They have a couple of surprises in store and actor Laz Alonso confirmed "You really don't know, what's going to happen," right before viewers can finally get the first glimpse of "Breakout Kings's" newest villain.
Jason Behr plays bad boy Damien, a convicted rapist and murderer who manages to escape from prison with the help of an adoring sycophant. According to TV Line, Jason landed a potentially recurring role on the show.
Related News:
Breakout Kings: Episode with Jason Behr is titled "An Unjust Death", December 22nd, 2011
"Breakout Kings" – Season 2 Premiere in March, December 17th, 2011