Don't miss Emilie in OUAT tonight!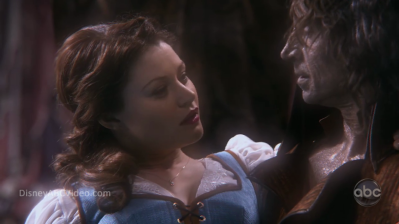 Tune in tonight and don't miss Emilie in the magical ABC show "Once Upon a Time".
According to actress Ginnifer Goodwin, she is gonna kick some Beast-lovin' butt.
On February 10th, Emilie's co-star tweeted "I'll be dvr-ing the Grammy's & watching #OnceUponATime live bc @emiliederavin is gonna kick some Beast-lovin' butt, oh yes she is!"
As already reported, Emilie guest stars as the beautiful Belle.
"She's actually quite a grounded young woman." Emilie told TV Guide. "She still wants to not just do what's expected of a woman in fairy tale land, which is basically to just stay in the castle, marry Gaston [Sage Brocklebank], probably have a bunch of children and all that."
According to TV Guide, Emilie will return in a later episode to continue Belle's story. "Things don't always end up happy with a dance or a song," Emilie explained. Head on over to TVGuide.com and read the article in full.
Related News:
OUAT – "Skin Deep" Sneak Peek Clip and BTS Photos, February 10th, 2012
TV Fanatic: Interview with Emilie de Ravin, February 9th, 2012
OUAT: "Skin Deep" – Trailer with Emilie de Ravin, January 30th, 2012
Emilie de Ravin joined the Twitterverse, January 22nd, 2012