TV Guide Magazine – Fan Favorites Awards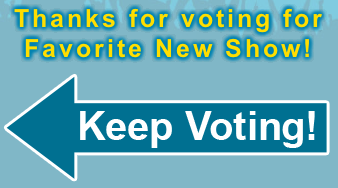 A new category in TV Guide's "Fan Favorites Awards" is now open for voting and "Revenge" and "Once Upon a Time" are listed. The nominees in the "New Show" category are: Alcatraz, Homeland, New Girl, Once Upon a Time, Person of Interest, Revenge, Smash, Suburgatory, Touch and 2 Broke Girls.
As you know, Nick Wechsler plays Jack Porter on ABC's "Revenge" and Emilie de Ravin guest stars as Belle on "Once Upon a Time".
Show your love for your favorite shows and vote as often as you want. You can find the link to the polls on the left of TV Guide's Facebook page or follow this link.
Voting ends on March 16th at noon ET, and the winners will be revealed in the April 16th issue.
Related News:
OUAT – "Dreamy" Episode Stills, February 26th, 2012
Emilie de Ravin Joins "Americana" Pilot, February 24th, 2012
See No, Hear No, Speak No … Porter., February 1st, 2012
EW "Revenge" Cover Shooting, January 23rd, 2012