"Nikita" – Brendan Fehr Guest Stars on May 4th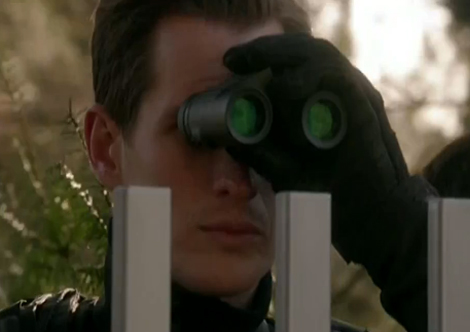 Did you watch The CW's "Nikita" on Friday? If yes, you may have spotted a familiar face in the preview clip for next weeks episode "Dead Drop". Brendan Fehr is back as Steven!
Please follow this link and watch the promo for the episode.
Official description from The CW:
When it looks like Percy's (Xander Berkeley) nuclear weapons plan is getting out of control, Ryan (guest star Noah Bean) suggests they go to the Director of the CIA, Morgan Kendrick (guest star Brian Howe), for help. Nikita (Maggie Q) is vehemently opposed to the plan and is surprised when Michael (Shane West) takes Ryan's side. Tensions escalate when Nikita is proven right after they discover Kendrick has a link to Percy. Meanwhile, Sean (Dillon Casey) is shot by Percy's men, shaking Alex (Lyndsy Fonseca) to the core. Aaron Birkhoff also stars. Michael Robison directed the episode written by Kalinda Vazquez.
The next to last episode of season two airs May 4th at 8/7c PM.
Many thanks to @brendanfehrnet!
Related News:
"Adopting Terror" – Additional Airings, April 22nd, 2012
Brendan Fehr Joined Santa Flick "Silent Night", April 19th, 2012
Brendan Fehr: The return of…?, March 19th, 2012