Comic-Con Panel For Syfy's "Defiance"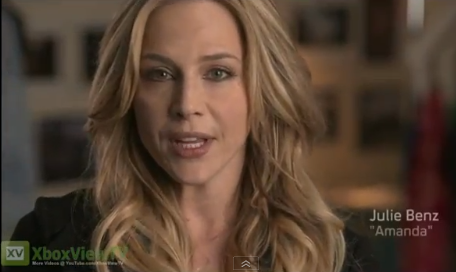 Syfy will give the "Defiance" fans a first introduction to the series and game at San Diego Comic-Con 2012 on Friday, July 13th, 2012. In Syfy's "Defiance" Julie Benz plays the female lead Amanda Rosewater, the idealistic mayor of Defiance who is committed to maintaining peace in a deadly new world.
The action drama is set in the near future where humans and aliens must learn to live together on an exotic new Earth that has been transformed by alien terra-forming machines.
Check out this video and take a look behind the scenes:

The "Defiance" panel will be on Friday, July 13th at 6:45 p.m.-7:45 p.m. in Room 6DE. From the press release:
Friday, July 13
DEFIANCE
6:45PM – 7:45PM ROOM 6DE

Syfy and Trion unite television and gaming with Defiance, the biggest entertainment event of 2013 which defies everything we know about traditional storytelling. Panelists to include stars Grant Bowler (Nolan), Julie Benz (Amanda Rosewater), Stephanie Leonidas (Irisa), Tony Curran (Datak Tarr), Jaime Murray (Stahma Tarr), Mia Kirshner (Kenya), Executive Producer Kevin Murphy, Nick Beliaeff (SVP, Development, Trion Worlds), Rob Hill (Senior Producer, Trion Worlds) and Mark Stern (President, Syfy Original Content & Co-Head of Content, Universal Cable Productions). Moderated by Los Angeles Times/Hero Complex writer Geoff Boucher.
There will be a Social Media viewing party on Facebook.com/Defiance on Sunday, July 15th and a "Defiance" Sweepstakes will challenge Comic-Con attendees to find promotions for the show/game. Fans can take a photo and share it on Facebook or tweet it out via Twitter with the hashtag #DiscoverDefiance.
According to the press release, participants will be entered for a chance to win a trip to the premier of the series in April 2013. Please make sure to read the full press release and find out more:
Syfy Announces Panels and Events for Comic Con 2012 Including 'Defiance', 'Warehouse 13' & More, zap2it.com
Official:
defiance.com/en/series
defiance.com/en/game
Twitter @DefianceWorld
Defiance on Facebook
Related News:
"Defiance" – Production Started in Toronto, April 26th, 2012
Julie Benz Joins "Defiance", March 10th, 2012