Dating Rules – Available On Hulu A Day Earlier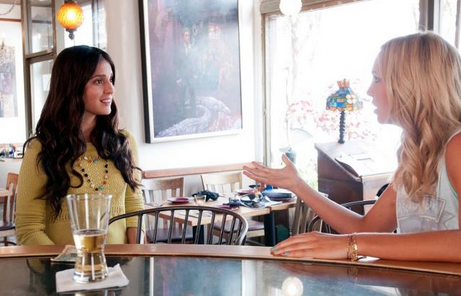 New episodes of the web-series will be available via the online video service Hulu a day before the official YouTube premiere, launching every Monday and Wednesday through August 20th, 2012.
While the second episode of "Dating Rules From My Future Self" was released just yesterday, fans can watch episode three on Hulu today already.
As already reported, season two features a different cast of characters.
In the first season, Shiri Appleby played app-designer Lucy Lambert and it was the first time that she served as producer as well. Thanks to Lucy, Chloe Cunninham (Candice Accola) gets texts from her older and wiser self in season two.
In season two, Shiri took the opportunity to direct an episode. Make sure to check out the second episode "The Sexy Black Cat" on YouTube now.