Shiri Appleby – Recurring Role On "Chicago Fire"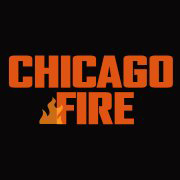 Deadline.com reports that Shiri Appleby is is finalizing a deal for a recurring role on NBC's new firefighter drama "Chicago Fire" produced by Dick Wolf.
Jesse Spencer, Lauren German, Monica Raymund, Charlie Barnett, Teri Reeves, David Eigenberg and Eamonn Walker are starring. In addition, Taylor Kinney who played Shiri's love interest on the first season of "Dating Rules" is playing the brash lieutenant Kelly Severide on the new show.
She will play Clarice, the ex-girlfriend of Shay (Lauren German) who is pregnant and married to a rich husband.
The new NBC series will premiere on October 10th, 2012. The official Twitter profile for "Chicago Fire" can be found here. You can receive news and updates about the show via Facebook as well or learn more about "Chicago Fire" by visiting the official website www.nbc.com/chicago-fire/
Please read the full article about Shiri's new role on Deadline:
Shiri Appleby Poised To Recur On NBC's 'Chicago Fire' & More TV Castings
Shiri will also appear on HBO's "Girls". HBO recently announced that the show will return in January 2013. The second season will include 10 episodes. Shiri joined the cast for an arc on the second season.
Next, you can see Shiri in the season finale of TNT's "Franklin & Bash". Tune in Tuesday, August 14th at 10/9c on TNT for the season finale of "Franklin and Bash".
Related News:
Dating Rules – Available On Hulu A Day Earlier, August 8th, 2012
Dating Rules – Time 2 Get Ur Sh#t Together, August 1st, 2012
Shiri Joins HBO's "Girls", July 31st, 2012
Shiri Appleby Guest Stars on "Franklin & Bash", July 30th, 2012