Adam Rodriguez on "The Goodwin Games"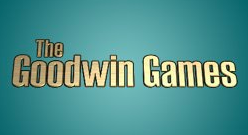 Entertainment Weekly reports exclusively, that Adam Rodriguez signs on to "The Goodwin Games".
The show tells the story of three grown siblings who return home after their father's death, and unexpectedly find themselves poised to inherit a vast fortune – if they adhere to their late father's wishes to inherit millions in The Goodwin Games.
The cast includes Scott Foley, Becki Newton, Felisha Terrell and Melissa Tang.
From EW.com:
[…] In a recurring role, the former CSI: Miami star will guest-star as Ivan, a grade school friend of Chloe (Becki Newton) who becomes not only her professor but also a potential love interest. […]
"The Goodwin Games" is created, written and executive-produced by Carter Bays, Craig Thomas (the creators of "How I Met Your Mother") and Chris Harris. Peyton Reed (The Break-Up) also serves as an executive producer and director of the pilot.
More information are available on the FOX 'New Series' website which is located here. Receive updates via the official Facebook or Twitter page.
The new FOX midseason single-camera comedy is scheduled to premiere in early 2013.
Related News:
Adam Rodriguez Joins "Lovesick", September 2nd, 2012
Adam Rodriguez – Choice TV Actor: Action, July 24th, 2012
Teen Choice Awards Nominations for "Revenge" & "CSI: Miami", May 19th, 2012
"CSI: Miami" Officially Cancelled, May 13th, 2012