11-day-Roswell-Celebration – Wedding Dress Poll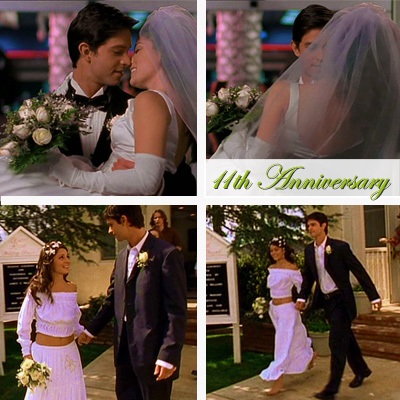 In "Graduation", Max and Liz got married in a little roadside chapel. They didn't have a big wedding, but a simple and sweet one with their best friends around.
Liz wore a cute and lovely wedding dress on her special day, which is totally different from her wedding gown in Max's "Las Vegas" vision.

Loading ...
Make sure to tweet us @Crashdowncom and use the hashtag #alienblast so we can see your responses. Feel free to leave a comment and like and share this post on Facebook.
---
With the 11-day-Roswell-Celebration we can show everyone and especially FOX, that fans are craving for more and thanks to Kristen Bell and Rob Thomas… studios know now what fan-power can accomplish these days.
Please spread the word, tell your friends and talk about your favorite show. Even if you don't have a glimpse of hope that a movie could be made, please join us and just talk about your favorite show.
Related News:
11-day-Roswell-Celebration – Happy Anniversary!, May 15th, 2013
11th Anniversary of "Graduation", May 14th, 2013