Lifetime Airs "Kristin's Christmas Past" in November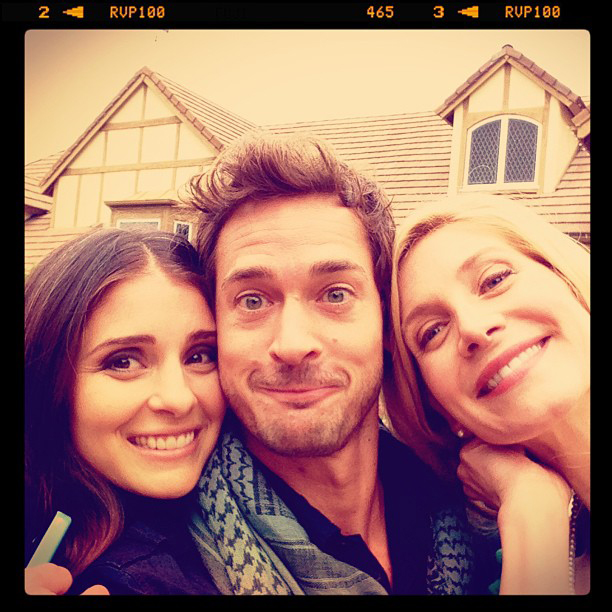 Shiri's christmas movie "Last Chance Holiday" has a new title and an air date. The film with Elizabeth Mitchell, Will Kemp and Debby Ryan will air on November 23rd, 2013 on Lifetime as part of their holiday programm.
In addition, the film is now called "Kristin's Christmas Past".
From Examiner.com:
Kristin's Christmas Past – Saturday, November 23, at 8 p.m. – Estranged from her family, Kristin (Shiri Appleby) falls asleep alone on Christmas Eve only to wake up and discover it's Christmas morning 1996 and she has to relive the worst Christmas of her life! But this time, Kristin decides to do things differently to change not only her imperfect past, but also her less- than-perfect future. '80s icon and Golden Globe nominee Judd Nelson returns to the screen alongside Disney starlet Debby Ryan and Revolution's Elizabeth Mitchell.
Actress Hannah Marks stars as the younger character of Shiris role.
Related News:
Shiri Lands Guest Spot on NBC's "Law & Order", October 8th, 2013
What's Coming Next For Shiri?, September 2nd, 2013
#LCH & #xmasinjuly, July 1st, 2013