Shiri Guest-Stars On Elementary, March 13th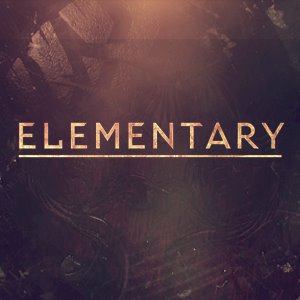 Shiri Appleby is going to guest-star on "Elementary" this Thursday, March 13th, 2014.
In this brand new episode, Holmes and Watson are investigating the murder of an influential cancer researcher. According to CBS' press release Shiri portrays a character named Dalit Zirin. Unfortunately, detailed information about her role are not given.
Jordan Gelber, Ron Canada, Mather Zickel, Gretchen Egolf*, Jason Danieley, Christina Jackson, Pun Bandhu, Adam Grupper and Ralph Byers are also guests in the 18th episode of the second season.
"The Hound of the Cancer Cells" was written by Bob Goodman and Michael Slovis directed.
From the official press release:
HOLMES AND WATSON INVESTIGATE THE MURDER OF AN INFLUENTIAL CANCER RESEARCHER WHOSE LATEST INVENTION MIGHT HAVE CHANGED THE FACE OF MODERN MEDICINE, ON "ELEMENTARY," THURSDAY, MARCH 13

"The Hound of the Cancer Cells" – When a famous cancer researcher is found dead, Holmes and Watson must determine if the scientist's untimely demise was tied to his latest cutting-edge invention. Meanwhile, Bell is finally cleared to re-enter the field, on ELEMENTARY, Thursday, March 13 (10:01 – 11:00 PM, ET/PT) on the CBS Television Network.
Please don't miss Shiri's guest appearance! Mark your calendar and check local listings for broadcast times.
*Gretchen Egolf played Congresswoman Vanessa Whitaker on Roswell's second season.
For more information on the show, please visit the official CBS website for "Elementary" here. There, you can watch an episode preview, as well.
Related News:
Sappleby.com – Exclusive Q&A With Shiri Appleby, February 28, 2014
"Un-Real" Received Series Order, February 8th, 2014
Shiri On Roswell Movie Revival, December 7th, 2013