A Love Letter to ATX Television Festival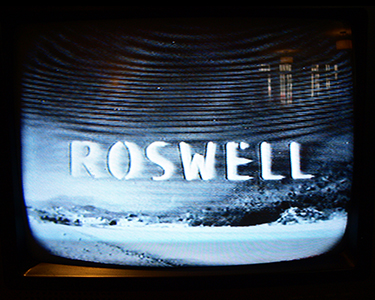 The third season of the ATX Television Festival has come to a close and what a fun ride it has been. This festival, which is devoted solely to television and the people behind it, took place in Austin, Texas from June 5 through 8, 2014. Celebration of the history as well as the future of the medium is the main focus of the ATX Television Festival. It's the first festival of its' kind to celebrate the history as well as the future of tv.
Through viewing private screenings and exclusive panels, this intimate festival gave fans a unique look inside the world of television. In a nutshell, it was a dream for us to mingle with these highly creative pros in the field. This festival, alone, should be enough of an excuse for TV fans to make a visit to the capital of Texas. Not only is Austin known as "The Live Music Capital of the World" but Texans make grade-A food.
As a television fan from Europe, I have been following up on this festival's successes since it's' inception. I even remember when co-founders, Caitlin McFarland and Emily Gipson, turned to Kickstarter to give it life and when Liz Tigelaar, from the cute but ended-too-soon series, "Life Unexpected" (starring Shiri Appleby), joined the crowdsourcing campaign to spread the word.
Sadly, Austin is not around the corner from my country in Europe or I would have taken the train versus fly x-hundred miles to the ATX Television Festival. No matter what, it was worth the experience and I wouldn't change anything about it.
To be perfectly honest, the deciding factor for me to waive a three week vacation in Europe and exchange it for a short trip to the United States was the "Roswell" Reunion. I loved this show back when it was on the air in 1999 and, apparently, it still has a huge place inside my heart. Even to this day, I concentrate much of my efforts behind supporting former "Roswell" cast and crew's new projects through managing Crashdown.com.
As a matter of fact, the ATX Television Festival hosted panels featuring several notable crew members and stars from our show such as: Jason Katims' for "Parenthood" and "About a Boy"; Nick Wechsler for "Revenge,"; Brendan Fehr for "The Night Shift"; and Adam Rodriquez (albeit, he was absent) for "Reckless". It was fun discovering these new shows as well as engaging in dialogue over other panels and screenings. This trip was definitely worthwhile.
It was also exciting to meet "The Night Shift" crew face to face since I was a fan of the show from the start. I'm sure Roswell fans who visited the "Revenge" panel enjoyed their "Advanced Roswell Screening." Ironically enough, actor Nick Wechsler played Kyle Valenti on "Roswell" and writers Aaron Harberts and Gretchen J. Berg inked notable episodes. It was great to see them speak so passionately about the ABC show.
The overall festival atmosphere was jovial. I was impressed with smaller details found in the execution and design of the festival such as the amazing pre-screening bumper with ATX alums, the trendy Netflix lounge and the goody bags attendees received. Let's not forget that the ATX staff and organizers were extra supportive and lovely.
I, personally, would like to thank Brendan Fehr for accidentally leaking the news about the Roswell Reunion on his Twitter account. Even if there were some weeks left before ATX was going to officially announce the reunion, there was just so much planning involved with this trip. It would not have been possible without Brendan's tweet.
In addition, I had a wonderful time meeting Roswell fans that I have been communicating with, daily, on social media. Thank you for your kindness, inspiration, and heart. I hope we stay in touch and eventually meet again. Maybe in Austin, perhaps?
I began this journey with two great friends and we ended up having such a wonderful time. Not only did we make so many unforgettable memories but our deep love for television helped foster a stronger friendship.
I am so in LOVE with ATX Televison Festival and hope to come back again someday.
If you hadn't had the chance to visit Texas for the festival, we have a little something for you. Brendan Fehr, Nick Wechsler and Shiri Appleby signed some of our 15th Year Anniversary flyers just for you. Here's my insider scoop on our meet and greet with them: they were friendly and awesome.
Check back Crashdown.com for more details about this giveaway and please stay tuned for more updates about our ATX Television Festival experience.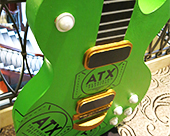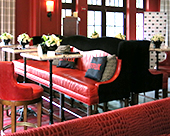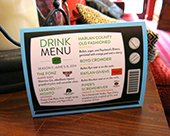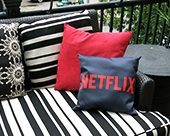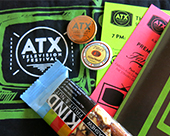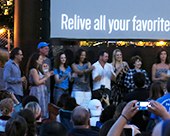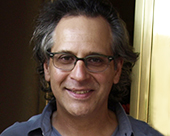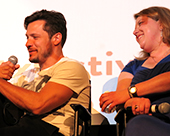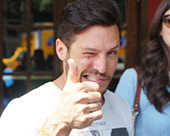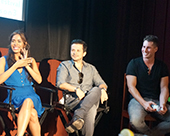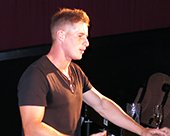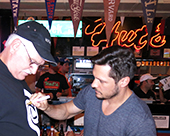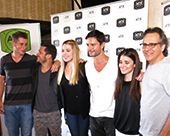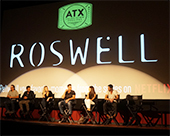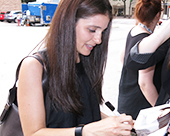 © Photos by Katrin, Yvonne and Lena • Proofread by Sherryn
Related Posts:
ATX Television Festival Day-by-Day, June 17th, 2014
ATX Television Festival 2014, June 15th, 2014