Catch Up on "State Of Affairs" & Watch A New Episode Tonight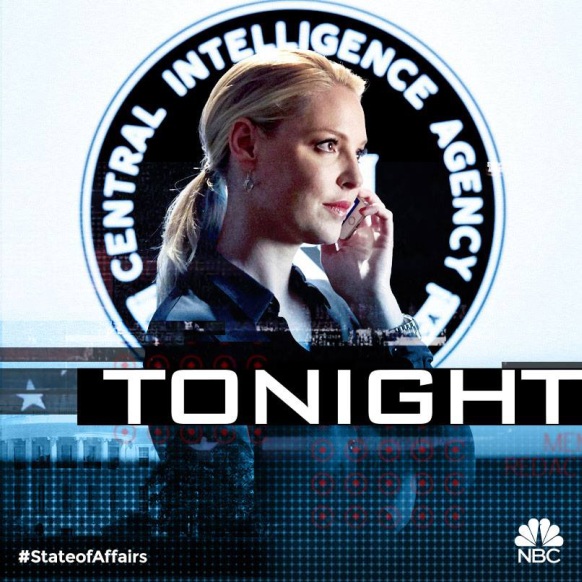 The third episode of NBC's "State of Affairs" is going to air tonight at 10/9c PM. In "Half The Sky", the president tasks Charlie with rescuing kidnapped girls from Boko Haram. The cast, producers and writers will live tweet, so make sure to follow them now if you are not doing so already.
You also have the chance to catch up on Katherine Heigl's new show or enjoy the episodes again!
The first two episodes are available for free on NBC.com/state-of-affairs/episodes:
Season 1 | Episode 01 | Air date 11/17/14
Series Premiere

On the anniversary of her fiancé's death, top presidential briefer Charleston Tucker is forced to choose between quick revenge and the long game.

Watch Full Episode
45 min.

Season 1 | Episode 102 | Air date 11/24/14
Secrets and Lies

Charlie races to prevent top U.S. secrets from falling into Russia's hands while President Payton appoints a new director of the CIA. Nestor Carbonell and Courtney B. Vance guest star.

Watch Full Episode
42 min.
Please make sure to visit Katherine's official website, www.kheigl.com, for the latest news and updates!