"The Nut Job 2" – Release Date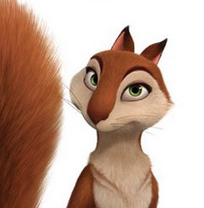 A sequel for 2014's animated movie "The Nut Job" is currently in the works. Katherine Heigl as well as Will Arnett, Maya Rudolph, Gabriel Iglesias and Jeff Dunham are reprising their voice roles. According to Deadline, Open Road Films has set a May 19, 2017 U.S. release date for "The Nut Job 2".
In the independent film Katherine had her first animated role lending her voice to Andie, a very sassy squirrel with intelligence and a warm heart.
[…] The sequel returns to Oakton, where the evil mayor decides to bulldoze Liberty Park and build a dangerous amusement park in its place. Surly Squirrel (Arnett) and his ragtag group of animal friends band together to save their home, defeat the mayor, and take back the park. Cal Brunker (Escape From Planet Earth) is directing a script he co-wrote with Scott Bindley and Bob Barlen. […]