The Countdown Is On… 1 More Week!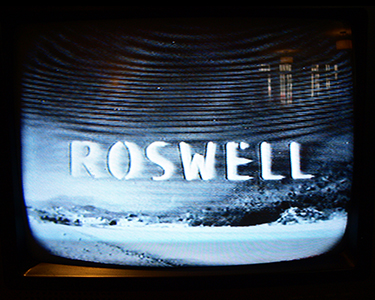 The ATX Television Festival, which is devoted solely to television and the people behind it, is going to launch its 11th season in Austin, Texas from June 2 through 5, 2022.
For fans of TV, the ATX Television Festival is the perfect place to get a behind-the-scenes look and to celebrate the history as well as the future of television.
Back in 2014, we celebrated the past with the highly anticipated Roswell Reunion (15 years after the show premiered) while this years festival brings fans back to the city of Austin to celebrate the new:
BARON + TOLUCA is going to premiere on June 3rd, 2022 at 10 AM CDT at the Stateside Theatre. (Buy your Badge now!)
It's been a long journey for both of the actors as well as the fans, who followed them in helping to make this dream come true.
For everyone who's lucky to attend, be sure to pack some sunscreen and please stay hydrated! There are some memorable, fun-packed days ahead of you and you really don't want to miss a single minute!
Do not miss this rare opportunity to watch the world premiere of the crowdfunded pilot episode in a comfy cinema seat, watch a discussion to get all the scoop from the two people 'who believed', and celebrate with fellow fans and dans.
Buy a badge or get a single ticket for B+T, if you have not done so, yet. Some fans will receive B+T posters!
You can see also see Nick Wechsler for "A Conversation on Consent" within the festival's Micro Programming track on Saturday afternoon.
Jason Katims is attending the Parenthood Reunion panel and he is also listed for this new programming "As We See It with Jason Katims & Sue Ann Pien".
What are you the most excited about to see and to meet? Which other panels are you looking forward to see? Let us know!
A full list to not miss:
Friday 6/3 | 10:00am (CDT) | Paramount Theatre | Baron + Toluca with Majandra Delfino and Brendan Fehr
Friday 6/3 | 1:00pm (CDT) | Driskill – Ballroom | Powerful TV presented by Television Academy with Jason Katims
Friday 6/3 | 7:00pm (CDT | Paramount Theatre | Parenthood Reunion with Jason Katims
Saturday 6/4 | 4:00pm (CDT) | Driskill – Citadel Club | A Conversation on Consent with Nick Wechsler, Additional TBA
Saturday 6/4 | 12:00pm (CDT) | Driskill – Citadel Club | As We See It with Jason Katims & Sue Ann Pien
Check out the Festival Schedule for more amazing panels and discover new shows!
Details
Baron + Toluca
Panelists: Majandra Delfino, Brendan Fehr, Arthur Martinez, Nicole "Snooki" Polizzi, Micah Fowler, David Walton

90 min.

Join us for the official premiere of "Baron + Toluca," an independent pilot from "Roswell" co-stars Majandra Delfino and Brendan Fehr! Described as a "spiritual successor" to "Roswell," the series follows exes Jake Baron (Brendan Fehr) and Toluca Mendez (Majandra Delfino), who find themselves reunited in a familiar part of New Mexico – much to the delight of one and the horror of the other. Forced together by unforeseen circumstances, they must remain there together, to try and unravel a paranormal mystery threatening to kill them both. That is, if they don't kill each other first. Following the premiere screening, Delfino and Fehr will be joined by fellow cast members for a conversation about reuniting for a new project, their experience producing an independent pilot, and their future plans for Baron and Toluca's story.

---

Powerful TV presented by Television Academy
Panelists: Robin Thede, Sierra Teller Ornelas, Jason Katims, Additional TBA

60 min.

Television remains one of the most impactful mediums, armed with the power to reach audiences in their personal spaces and connect them with people, experiences, and worlds they might not encounter otherwise. Join these creators, showrunners, and producers as they discuss finding power in comedy, truth, and personal experience, and how they use story to expand empathy, build community, and inspire action.

---

Parenthood Reunion
Panelists: Jason Katims, Dax Shepard, Erika Christensen, Joy Bryant, Craig T. Nelson, Monica Potter, Peter Krause, Lawrence Trilling

90 min.

ATX TV Festival invites you to a Braverman Family Reunion. Join us as we revisit the beloved family dramedy "Parenthood," from creator/showrunner Jason Katims, with a special cast and creatives reunion live in Austin, TX! Get in the mood now by playing "Forever Young" and streaming "Parenthood" on Hulu now!

---

A Conversation on Consent
Panelists: Nick Wechsler, Additional TBA

30 min.

Passionate kisses, steamy sex scenes, forbidden affairs — TV has no shortage of PDA, but instances of consent are much more rare. Panelists will discuss the various factors that go into shaping what does/doesn't make it on screen, and how the presence of on screen consent (or lack thereof) affects not only the story and performance being given, but the audience's perception of what is considered "romantic" or "loving."

---

As We See It with Jason Katims & Sue Ann Pien
Panelists: Jason Katims, Sue Ann Pien

30 min.

"As We See It" creator, showrunner, and executive producer Jason Katims and star Sue Ann Pien take a deep dive look into the heartwarming dramedy's first season, the importance of foregrounding the perspectives of three different autistic characters, and how they balance the comedic and emotional elements of the show. PLEASE NOTE: Micro Programming is open to CAMP BADGES.