Snapshot 2011 – Shiri Appleby participates in a theatrical benefit
Shiri Appleby is scheduled to participate in a theatrical benefit to raise funds for the Susan G. Komen "3-Day for the Cure"® event. The actress currently rehearsals for the play which will celebrate its premiere on September 28th.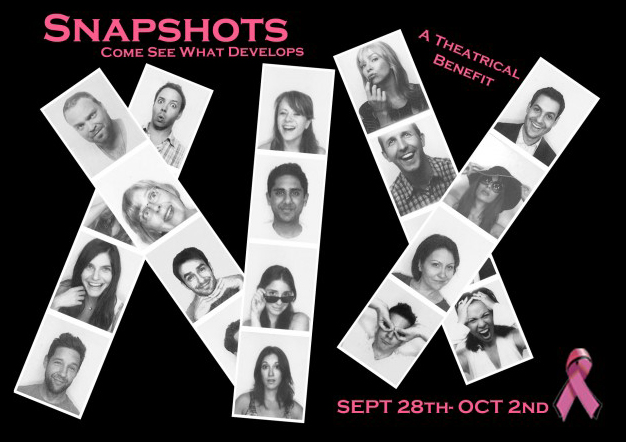 On Twitter Shiri shared a behind the scenes picture with her co-stars Adhir Kalyan and Gloria Claderon Kellett. She
tweeted
:
"Play rehearsal for snapshotsbenefit.com. Come check us out! We're pretty adorable, don'tcha think?"
Tickets are available now at Brownpapertickets.com for $20.00 ($21.69 w/service fee).
"Snapshot 2011" will run for five nights at the Stella Adler Theater in Los Angeles, CA:
Wed Sep 28, 2011 8:00 PM
Thu Sep 29, 2011 8:00 PM
Fri Sep 30, 2011 8:00 PM
Sat Oct 01, 2011 8:00 PM
Sun Oct 02, 2011, 7:00 PM
Please make sure to be a part and support the Susan G. Komen fundraiser. In addition, it's a unique opportunity to see Shiri acting live on stage. The website for the play will be full available shortly: www.snapshotsbenefit.com