Colin Hanks Guest Stars in ABC's "Happy Endings"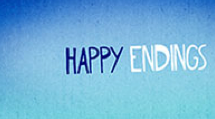 On January 27, 2012 Colin Hanks tweeted "Shooting on the same lot we filmed Roswell, many, many moons ago." Majandra replied to his tweet "I need you to nail it in one take." Good old Roswell days.
Colin revealed later, that he is working on the ABC sitcom "Happy Endings". He wrote "Such a Fun night shooting Happy Endings."
EW has learned that Colin plays a new celebrity friend of Dave (Zachary Knighton). Please read the full article here: Colin Hanks to guest-star on 'Happy Endings' — EXCLUSIVE
The episode with Colin will air later this season.
The official website is located here: abc.go.com/shows/happy-endings/