What Do You Love: The Actress (Diane Farr)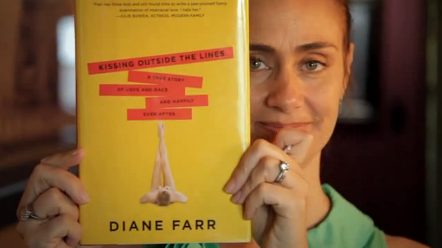 Actress and author Diane Farr is featured in GOOD's video series "What Do You Love". She posted the video on her Facebook page telling "These are the people that wake me up at 6am everyday, no matter how fun the party is the night before." Watch it here on Crashdown and make sure to visit www.good.is in order to find out 10 little things she loves as well.
Don't miss the Orignal Syfy movie "Collision Earth" with Diane Farr, which premieres on January 14th. In February, she guest stars on "The Mentalist".
Related News:
"Collision Earth" Premieres January 14th, Jan 3rd, 2012
Diane Farr Guest Stars on "The Mentalist", December 15th, 2011
Work, Life & Balance: Diane Farr, July 5th, 2011
Trailer for Diane Farr's new book, May 6th, 2011