Dating Rules – Time 2 Get Ur Sh#t Together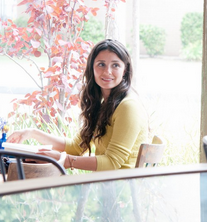 About an hour ago, "Dating Rules From My Future Self" announced via Facebook that the first episode of the new season is already available on Hulu.
"Exciting News! We know it's a day early, but we couldn't wait to share: Hulu has the first episode of Dating Rules Season 2 live NOW! Watch below and tell us what you think."
Watch the first episode "Time 2 Get Ur Sh#t Together" here.
In the new episodes "The Vampire Diaries" star Candice Accola plays the lead character Chloe Cunninham. Shiri directed an episode in the second season and she returns for a guest appearance as well.
"Time 2 Get Ur Sh#t Together" will be available on Facebook on Thursday, August 2nd, as well. Please make sure to follow "Dating Rules" on Facebook for the latest news and updates. In addition, you can follow their tweets @DatingRulesShow
Related News:
Shiri Joins HBO's "Girls", July 31st, 2012
"Dating Rules" Season 2 Premiere, July 9th, 2012
"Dating Rules" – Web Series Sold to Disney for TV, May 21st, 2012