"The Goodwin Games" – Adam Rodriguez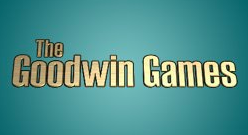 Adam Rodriguez is currently filming his recurring role on the upcoming FOX show "The Goodwin Games".
He shared on Twitter, "ANOTHER gr8 day on set of The Goodwin Games w/ @beckinewton @nottjmiller while being guided by @actuallynph ! Ur all gonna laff @ us! Please"
The new FOX midseason single-camera comedy is scheduled to premiere in early 2013. They already released the premiere dates for the "The Following", "American Idol" and "Touch". The airdate for the new comedy will surely be announced soon, too.
For news and updates, please follow @GoodwinGamesFOX.
Related News:
Adam Rodriguez on "The Goodwin Games", September 14th, 2012
Adam Rodriguez Joins "Lovesick", September 2nd, 2012