Oh What A Night! – Throwback Article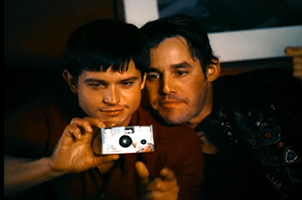 Thanks to Sherryn for finding this Buzzfeed throwback article about the amazing promo "What a Night – The night is young". This clip for the 2000 fall season of The WB is featuring the stars of Buffy, Angel, Charmed, Dawson's Creek, Popular, Felicity, Young Americans and Roswell.
Please head on over to Buzzfeed and make sure to watch the promo This Promo For The WB From 2000 Will Blow Your Mind and check out two behind the scenes clips below!
"Oh, What a Night" is a remixed song by Vitamin C and was originally performed by the Four Seasons. During filming, the actors partied to Steppenwolf's "Magic Carpet Ride".
The Night Is Young – BTS 1
The Night Is Young – BTS 2
Credit: BuzzFeed, The WB
Related News:
Roswell Travel Guide by Sherryn, December 14th, 2013
Sherryn's Exclusive Interview with Brendan Fehr, February 15th, 2013
Sherryn's Interview with Melinda Metz, December 2nd, 2012
Roswell and Twilight: Which Supernatural Sweethearts are Superior?, November 14th, 2009