Nick Wechsler joins NBC's "The Player"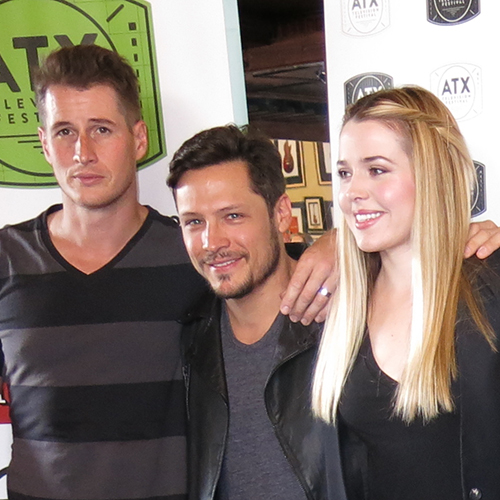 Nick Wechsler joins NBC's "The Player". Set in Las Vegas, the thriller from the executive producers of "The Blacklist" stars Philip Winchester, Charity Wakefield, Damon Gupton and Wesley Snipes.
According to Deadline, Wechsler will play Nick, the boyfriend of Cassandra (Wakefield), a good guy with morals caught in the web of century-old conspiracy.
About the Show

From the executive producers of The Blacklist comes the action-packed Las Vegas-set thriller The Player. The series co-stars Wesley Snipes as the pit boss and Charity Wakefield as the dealer for a high-stakes game, where an organization of wealthy individuals gamble on the ability of former military operative turned security expert Philip Winchester ("Strike Back," "Fringe") to stop some of the biggest crimes imaginable from playing out. Can he take them down from the inside and get revenge for the death of his wife, or is it true what they say: The house always wins.

John Rogers serves as writer and executive producer. John Davis, John Fox and director Bharat Nalluri also executive produce. The Player is produced by Sony Pictures Television, Davis Entertainment and Kung Fu Monkey.
Earlier this month, Nick Wechsler's former Revenge co-star, Gabriel Mann booked a guest role on the NBC drama "The Mysteries of Laura". NBC is also the home of "The Night Shift", which stars Brendan Fehr.
"The Player" premieres Thursday, September 24th at 10/9c on NBC.
© Photo by Lena for Crashdown.com
"Roswell Reunion" Press Conference at ATX TV Festival on June 8th, 2014 in Austin, Texas