ABC reairs "Revenge" pilot at 9/8c tonight – Sept. 23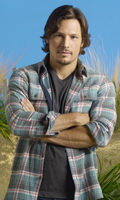 Would you like to watch the "Revenge" pilot again?
Just head on over to the official ABC website and watch the full episode online or tune in tonight and watch a repeat of the very first episode:
"Pilot"
Friday, September 23, 9/8c

Emily Thorne rents the Southampton home she once shared with her father and sets her plan in motion.
Next week the second episode "Trust" airs on ABC.
Related News:
Revenge is Sweet!, September 21, 2011
E!Online Fall TV Preview: Revenge, September 18th, 2011
What does Revenge mean to you?, September 15, 2011
Fresh Face for Fall: Nick Wechsler, September 7th, 2011